The Belt Pouch
For Soprano D Whistles
A Whistle Shop Exclusive!
This pouch is made of thick black vinyl, and is lined with soft black felt. It will hold any Soprano D whistle that we sell (with the exception of Sweetheart's Rosewood and Blackwood models). It also has a belt loop, so you can keep your whistle handy wherever you go.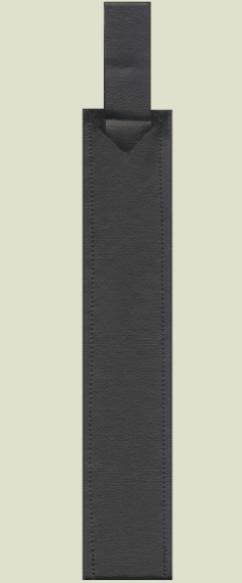 (WHISTLE AND BELT NOT INCLUDED)
---

Soprano D Whistle Pouch, Black

Price - $7.10 each

Catalog# - 501