The Internet And Your Right To Privacy
The Internet is a truly wondrous place, with seemingly unlimited access to any information desired. I do not feel that this should include your personal information! Nothing irks me more than a Salesperson calling me at home, or an unsolicited email appearing in my In-box. Here at The Whistle Shop we will always assume that you feel the same way.
Your Personal Information:
I feel that your personal information is yours alone - you're the only one that has the right to decide who has access to it. We will never pass any of your personal information on to other companies or individuals without your consent! We sell musical instruments here, not email addresses.

Unsolicited Email:
I consider unsolicited email to be an invasion of privacy (the "Junk Sender's List" in my personal email program is almost as long as the "Address Book" ). While I won't say that The Whistle Shop will never send an unsolicited email, I will say that the only time that we would do an emailing to all of our customers at once is under very special circumstances. I would hope that on that rare occasion you wouldn't mind just deleting the email if it wasn't of interest to you. We have only done one such emailing since we opened our online store on April 1st, 1999.

Internet security:
I feel that the Secure Server that we use in our Shopping Cart is an extremely safe way to transfer your personal information to us. I researched security on the Internet quite extensively before setting up our Shopping Cart, and I firmly believe that - with a proper Secure Server (like we have for our Shopping Cart) - the Internet is probably one of the safest ways to transmit credit card and other personal information (probably even safer than the phone in these days of telephone listening devices and such).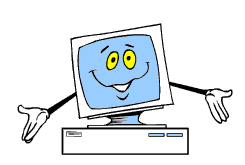 Customer satisfaction is always my number one goal - I would certainly like to hear about it if you're ever not completely satisfied when dealing with us. Feel free to contact me via email.
Thom Larson - Owner
The Whistle Shop
www.thewhistleshop.com